We have a changing programme of exhibitions during the year. The small exhibition space is the front room at Barnoon Workshop, situated above Porthmeor Beach, and behind Tate St.Ives, in the heart of St.Ives. See bottom of page for directions.
"BINOCULARS II. A SECOND LOOK".
5 - 18 June - Susi Gutierrez & Graham Pullen
Binoculars II is a presentation of two separate solo exhibitions by Susi Gutierrez and Graham Pullen at Barnoon Workshop Gallery. They are a combination of prints, and paintings , using a variety of techniques including screenprinting, etching, dry point, collage and mixed media. They recall the artists personal experiences, that stroll between home and the rural South West roads and footpaths. The result is a range of experimental materials with a meditative quality. In 2016 Susi and Graham presented at the Salt House Gallery with Binocular, a Second Look, their first show together since they moved to St Ives in 2013. Binocular II is their second exhibition together.
Susi Gutierrez, enjoys writing short stories as part of her practice and for her work she started using discarded materials she finds around in the fields and at home. During the lockdowns, she realised that there isn't such a division between life and art, an activity that at some point caused her feelings of vulnerability in relation to hierarchy, power and humankind. Thanks to perseverance and self belief, she managed to continue painting, drawing and exploring various processes that are intuitive, messy and unpredictable. Susi Gutierrez was born in Lima, Peru in 1960. She completed a BA in Fine Art and received an MA in Fine Art Printmaking from Anglia Ruskin University at Cambridge. In Lima, she studied Archaeology and Journalism and wrote articles in various magazines and newspapers. Susi now works as an artist and Spanish language teacher and is an active member in different art platforms including ATE (Arts Territory Exchange) and MUCK (Must Use Critical Knowledge)
Graham Pullen says: My background in screen printing dates back to the 1970s when I first worked for a screen printer and then lectured at the London College of Printing. However, the chemicals used at the time were highly toxic and damaging so I decided instead to move on to a career in IT and later, the travel industry. But I never lost my love of printing, and the introduction of water-based inks a few years ago was enough to entice me into investing in my own screen-printing kit. Moving to St Ives I've been lucky enough to work on commissions for textile pieces based on artworks by Sandra Blow and Terry Frost. I also run introductory workshops in printing. I find the flexible nature of screen printing entirely engrossing: whilst you can control and be very precise about the images you produce, the process also allows you to be highly experimental with media and colour. I get a lot of inspiration from my local environment. Graham Pullen was born in South London in 1953. He was a lecturer at the School of Communications in Elephant Castle and now has a Screenprinting Studio at Higher Bussow.
THE ABSTRACT WORLD OF PETER GILES & ZOE EATON
19 June - 30 August / 2 -5.00 pm
A mixed show of new Abstract works with paintings by Zoe Eaton and abstract drawings by Peter Giles.
Zoe's oil paintings on canvas burst with life and colour. Her work explores pattern and improvised mark making, reacting to previous marks and building up the paint layers , until the work feels finished. The aim is to create a visual language that celebrates the joy of just looking at the formal qualities of the paint itself, without reference to external references.
Peter works with various drawing media on paper. Ranging from A3 to large scale A1 works. His work is process driven, inventing a set of rules for each work. The abstract drawings are created by building up many tiny marks or lines to create beautiful intricate images. This process can take weeks to create a single work.
EXHIBITION VENUE HIRE AT BARNOON WORKSHOP
We have some slots available for self-invigilated exhibition hire. Get in touch to discuss your ideas or book. There is an upfront, all inclusive fee of £150 per week, with no comission on sales. A week runs from Saturday 10am to Friday 17.00 hours
Exhibition Terms
The Exhibitor is responsible for: Opening and invigilating the exhibition, You can decide on your own opening hours. Hanging the exhibition and taking down the show at the end. All aspects of any sales of work, including receiving monies, payment methods, sending and packaging art work. All aspects of marketing, promotional material and social media.
20/20 VISION - Paintings by Ann Kelley
14-28 Dec 2020
Life during Covid 19 pandemic has given novelist, poet, photographer and now painter Ann Kelley the time to observe and record the St Ives seaside garden where she is shielding., peopled with its colourful flowers, wildlife, birds, insects and cats. Joy shines through the gloom of this strange year.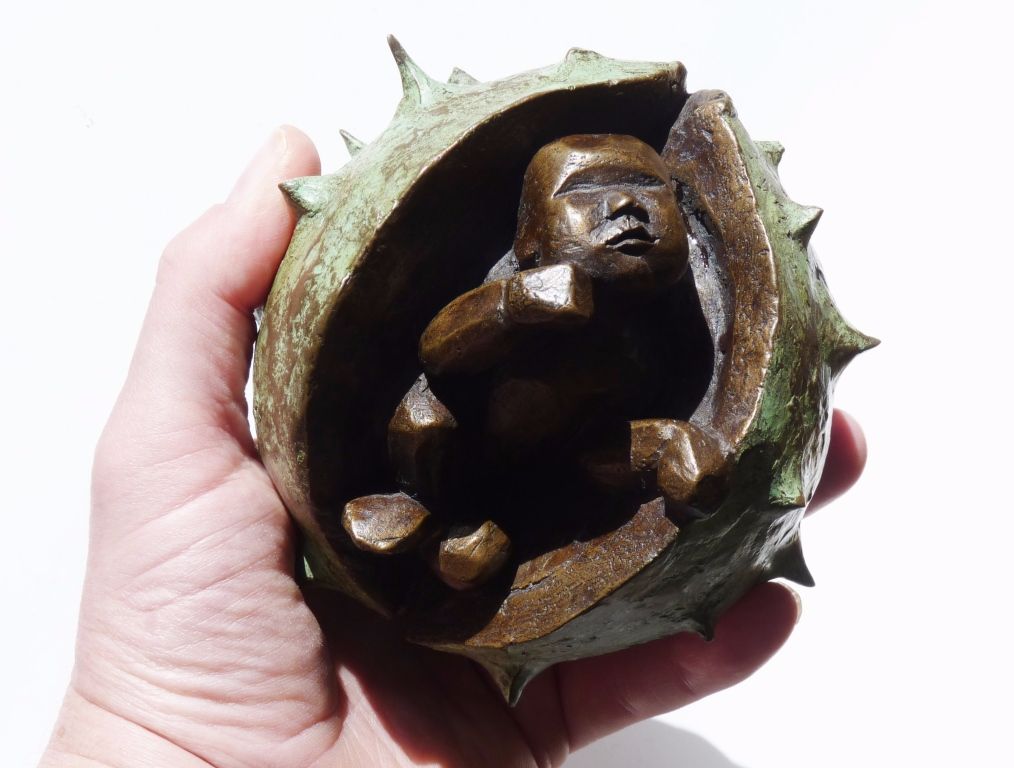 Hand Held View/ October 2017
A Curated group exhibition of small works - that can fit in the palm of our hand. As society increasingly views the digital world through a smart phone or tablet, we consider art works that can be viewed in the same way. Included is work by
Amber Agha / Sally Carver / Jane Callan / Zoe Eaton / Karen Foss / Tony Eastman/ Sue Hopper / Marina Iodice / Sharon James /Jordan Laurence Jackson / Marie Keeling / Ann Kelley / Erin Lacy / Graham Lister /Emily Lucrezia-Buffa / Josh Philpott / Klaus Pinter / Julie Pownall / Iona Pioaru / Andrea Robinson / Tobes Rainbird / Lauren Sebastian / Tamsin Spargo / Freya Stinton / Noelle Thomas/ Stella Tripp/ Sophie Walker/ Bobby Wotnot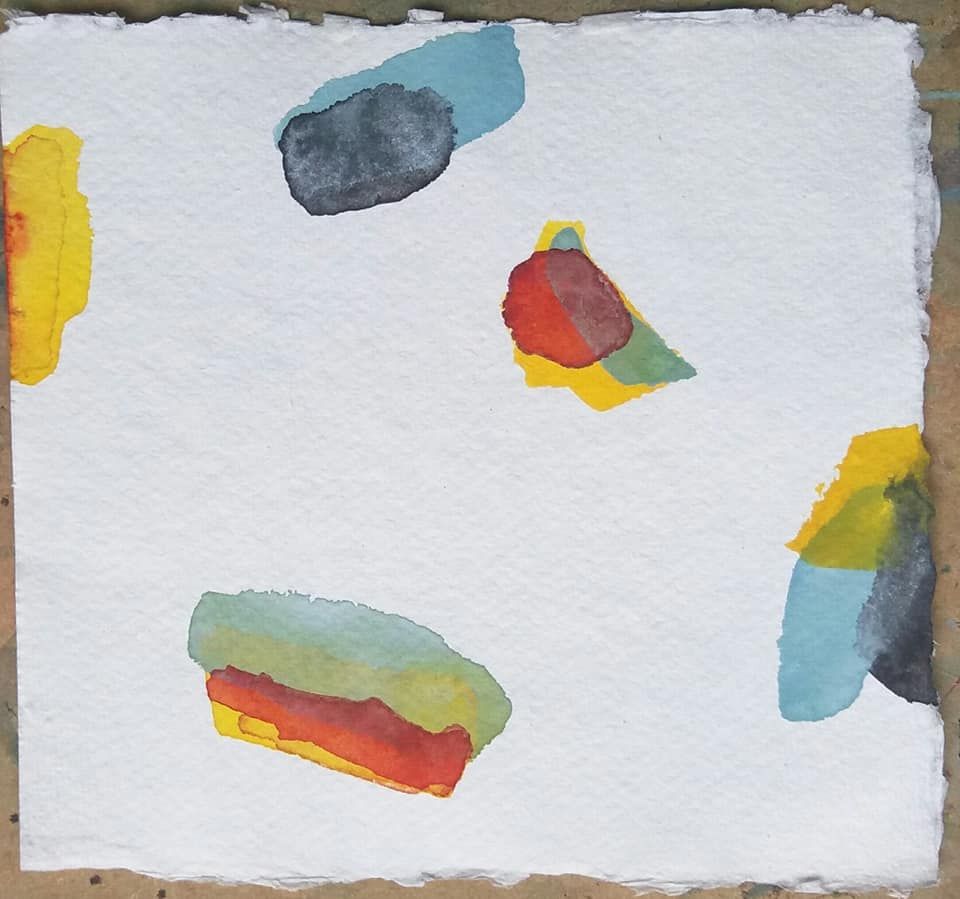 Wall Story - Zoe Eaton / 29 June - 13 July 2019
An exhibition of paintings by Zoe Eaton. 'Wall Story' started in India, January 2019. Zoe participated in a 5 week artist residency, along with 26 other artists from around the world - for the Gujarat Global Art Festival.
During this visit, Zoe was inspired by the beautiful vibrant walls and buildings she saw in India - including roadside walls with Grafitti, religious and political statements to buildings adorned with artworks, murals and traditional Gujariti designs. The experience in Gujarat provides inspiration for new works made back home for this exhibition.