Zoe Eaton was born in London, and is now living in St.Ives, Cornwall. Zoe studied fine art/ painting at UCN Northampton and is a member of the St Ives Society of Artists, and Co-founder of Barnoon Arts. Zoe has been teaching art for over 20 years in adut education, and community art projects.
Her abstract paintings with fresh quirky forms and bold colour combinations are created with oil paint on canvas - that fundamentally explore the language of colour, the phyisicality of materials and process of painting itself.
"My paintings are often created intuitively, without a clear idea of how the finished work will look. Ranging from fresh minimal images to more complex 'landscapes' of paint that are built up slowly over many months. Inspiration is found in the visual world around me, from the stunning cornish landscape , to anything that catches my eye from scraps of fabric or marks on the pavement."
instagram page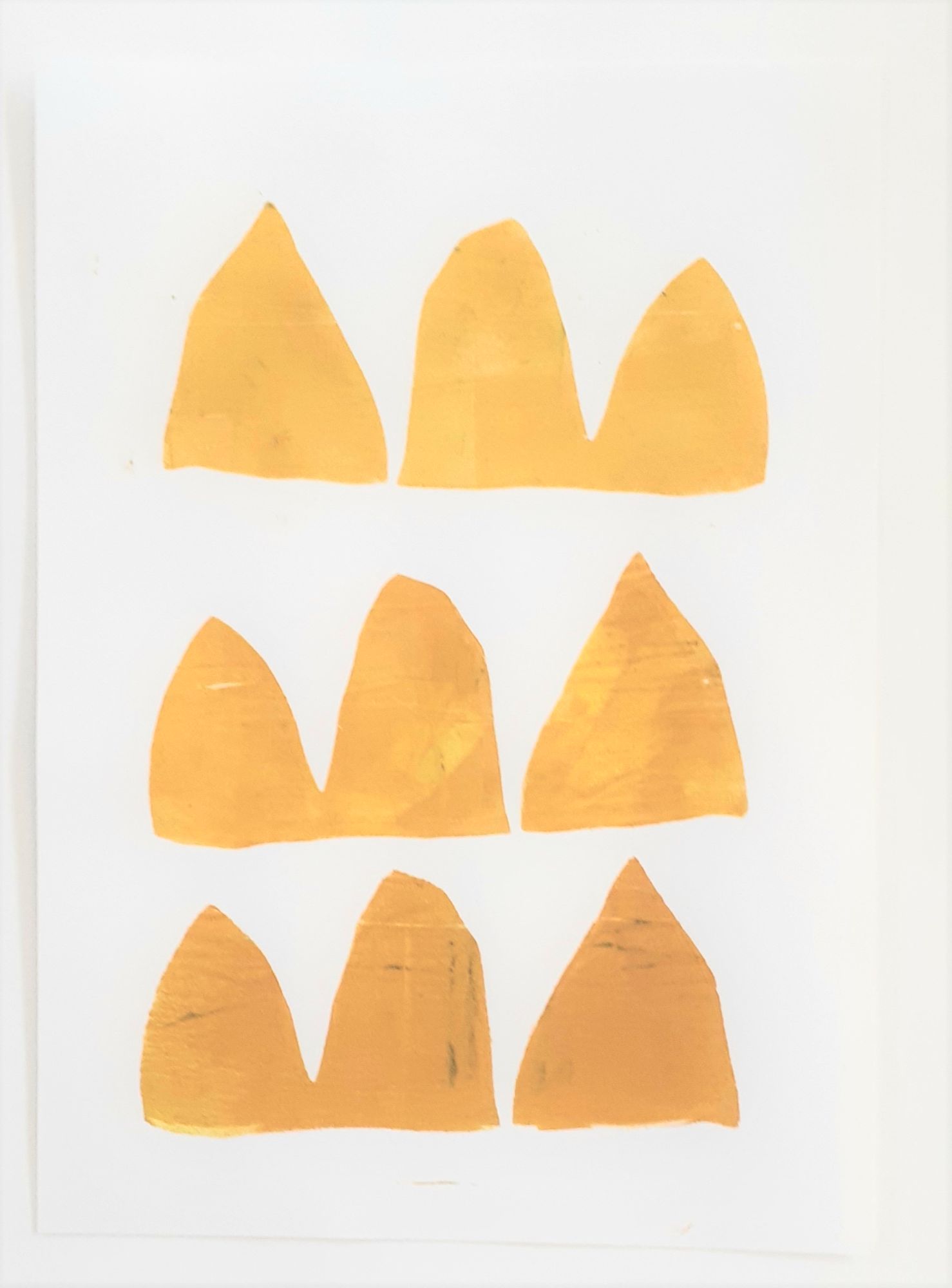 Yellow Points
Mono print on A4 paper, unframed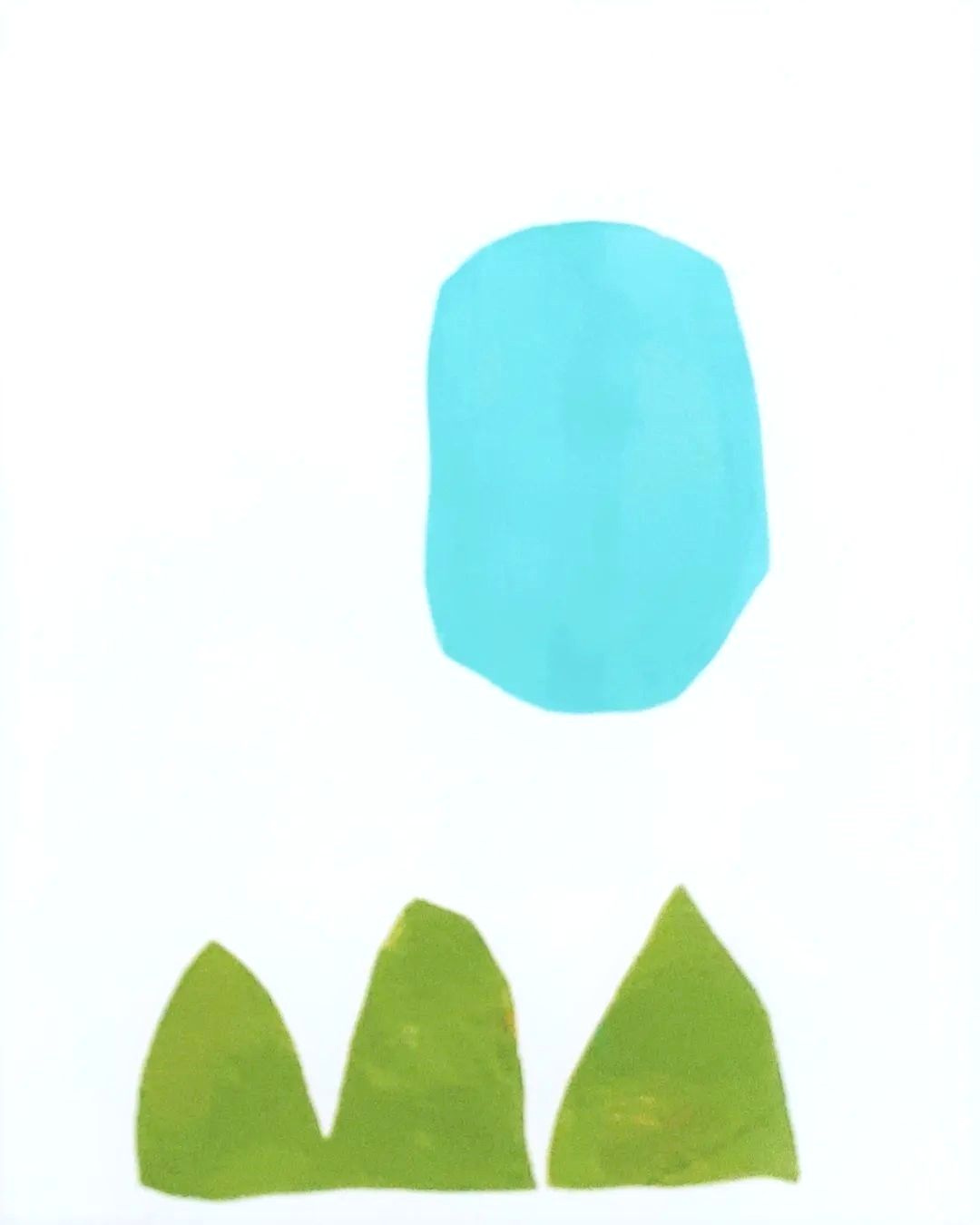 Blue Moon
Original mono print on A4 paper, unframed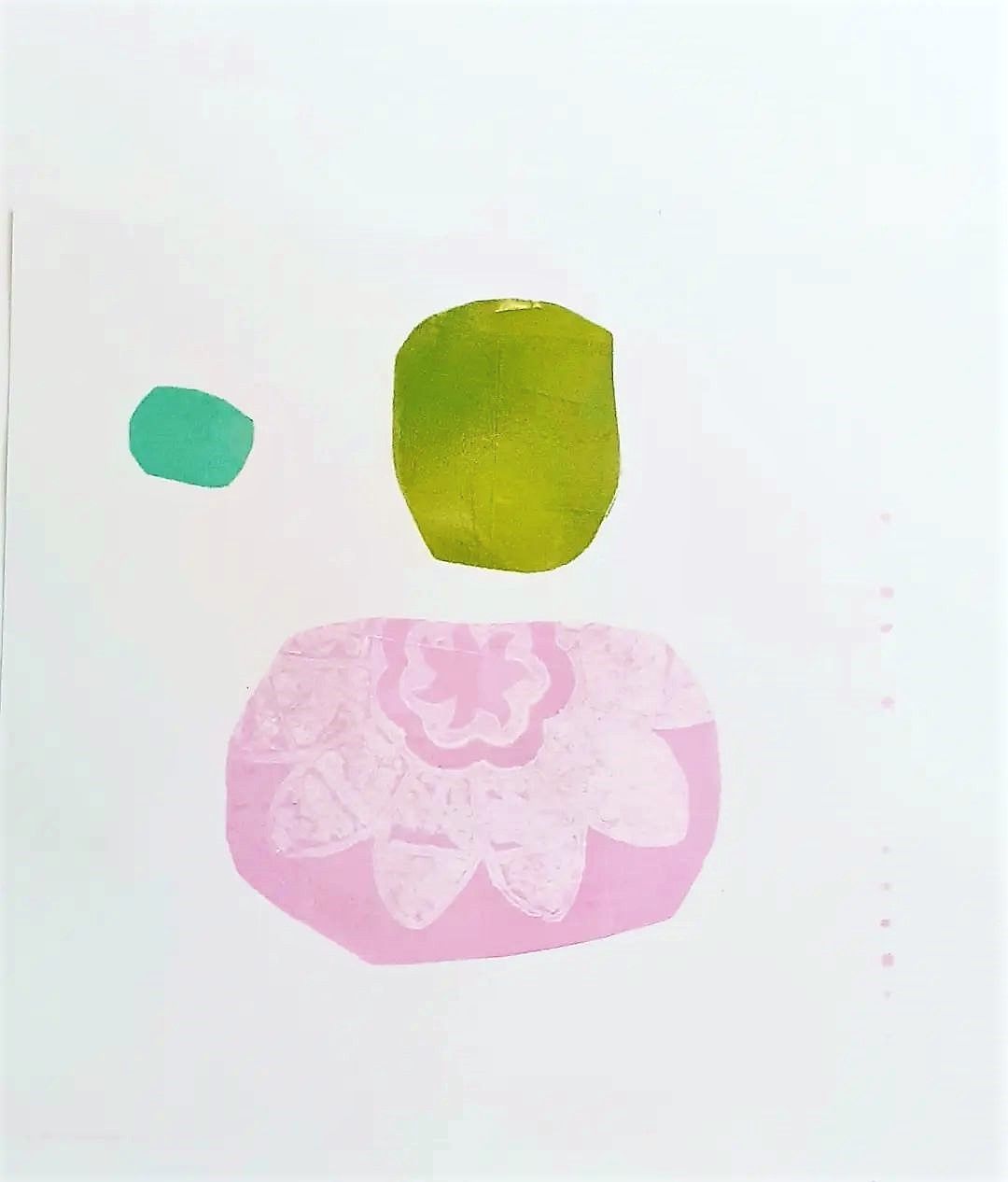 Petal
Original mono print on A4 paper, unframed
Colour Chorus
Oil on Canvas - 60 x 80 x 3.8 cm / quality chunky canvas with painted edge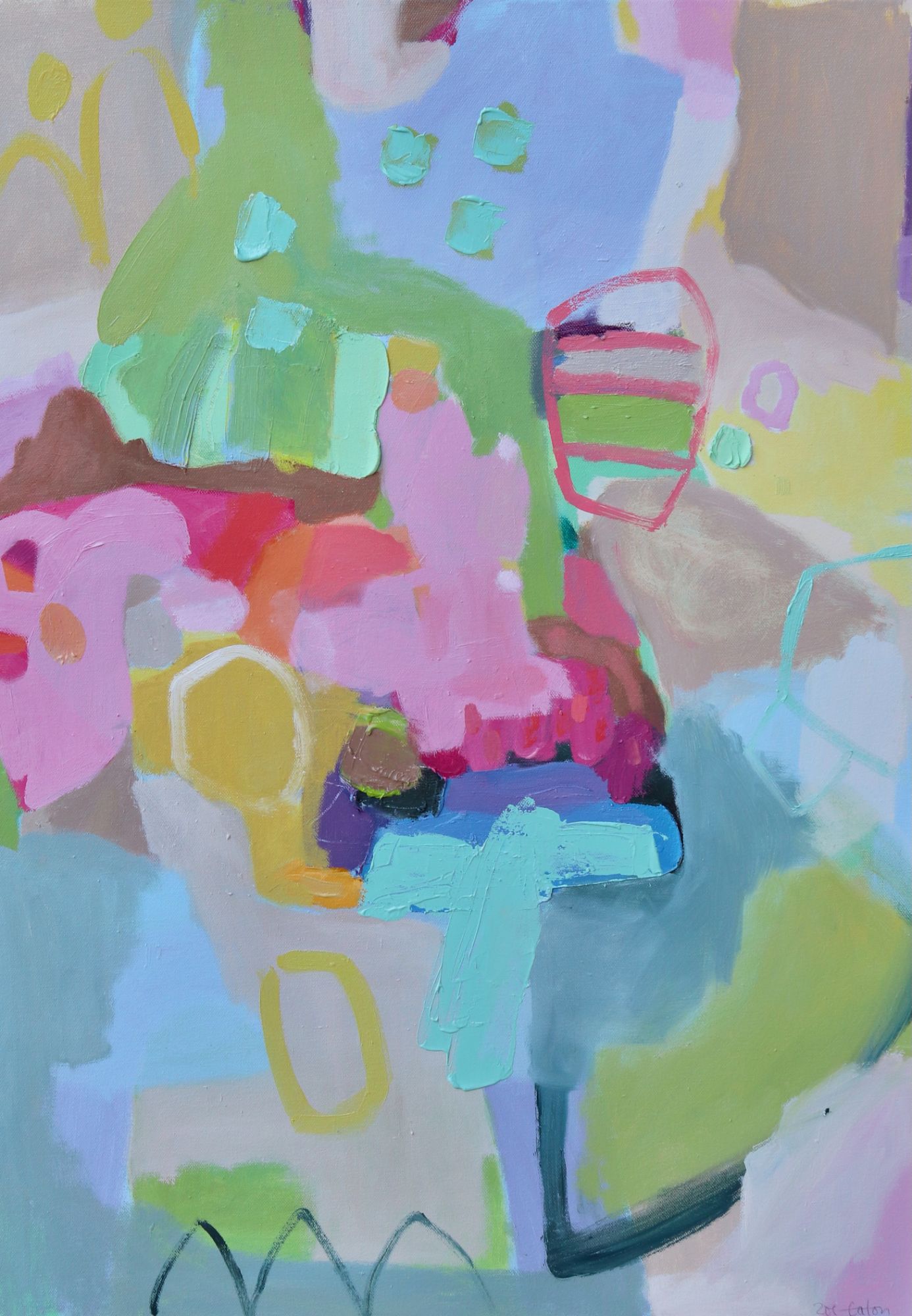 Cosy
Oil on Canvas / A1 canvas / black floating frame
Stripey Stripes 3
Oil on Canvas / 100 x 100 cm x 3.8
Bird Lives
Oil on Canvas / 2021 / A1 size, 60 x 84 cm / in black edged wooden floating frame.
Light Relief
Oil on Canvas with white wood edge frame / A2 size
Vitamins
2021/ Oil on canvas A1 size (60 x 84 x 1.8 cm)
Happy Summer
2021 / Oil on canvas / 100 x 199 cm x 3.8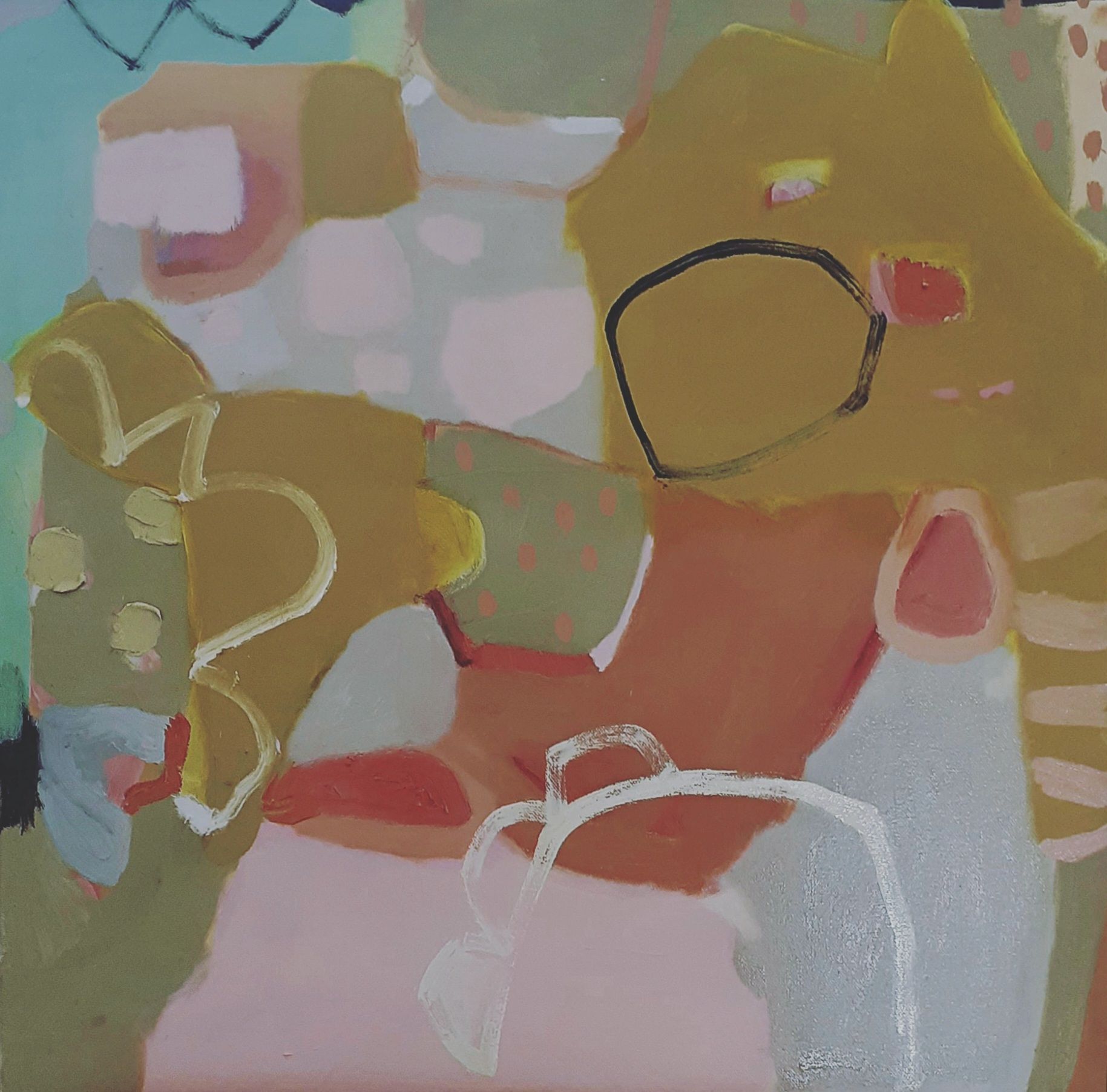 Oil On Canvas / 60 x 60 cm
Works on Paper A2
Oil stick on oil paper - unframed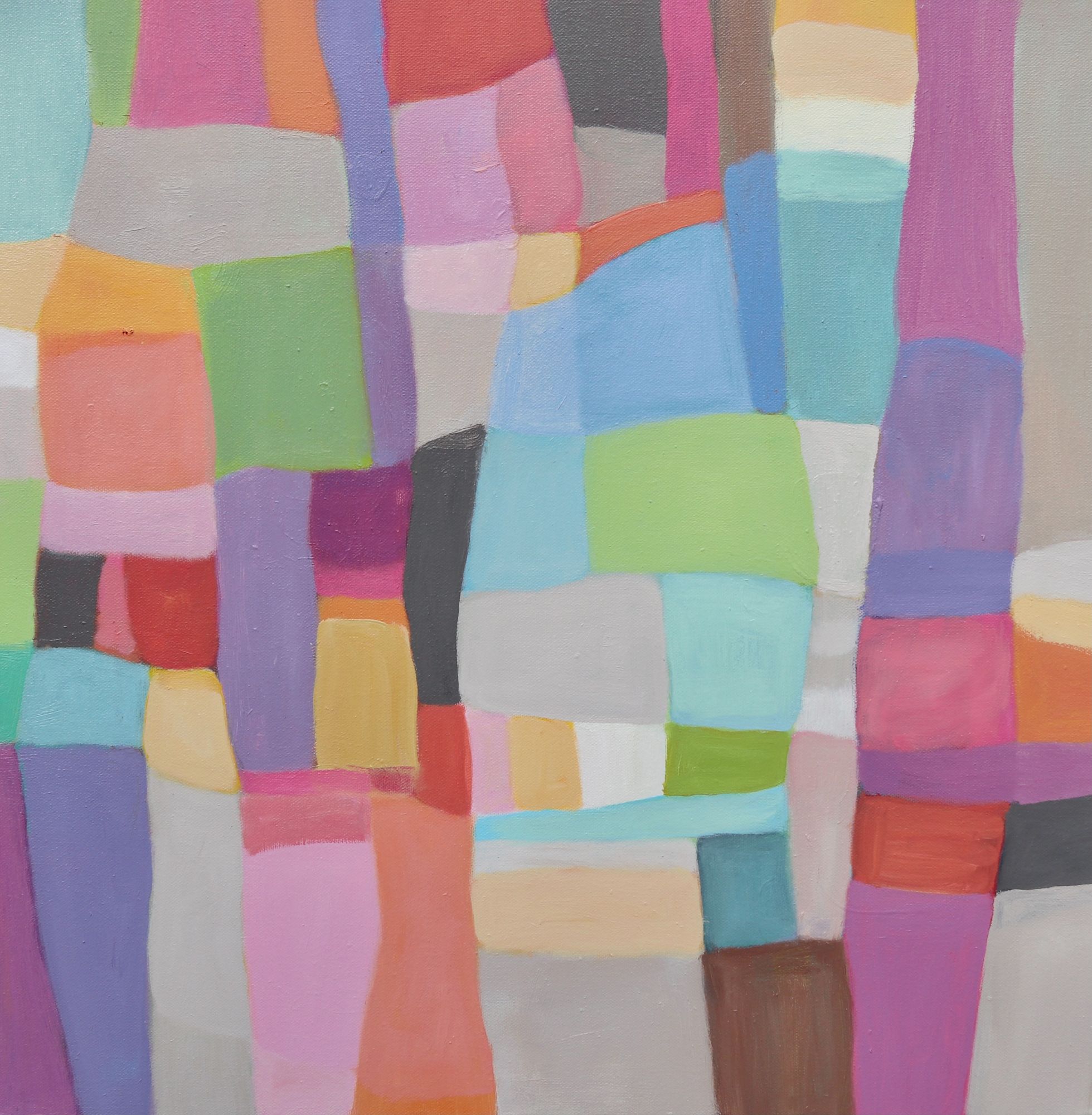 Paint Chart 1 / 2021 / Oil on canvas / 60 x 60 x 3.8
Happy Summer
100 x 100 x 3.8 cm / Oil on Canvas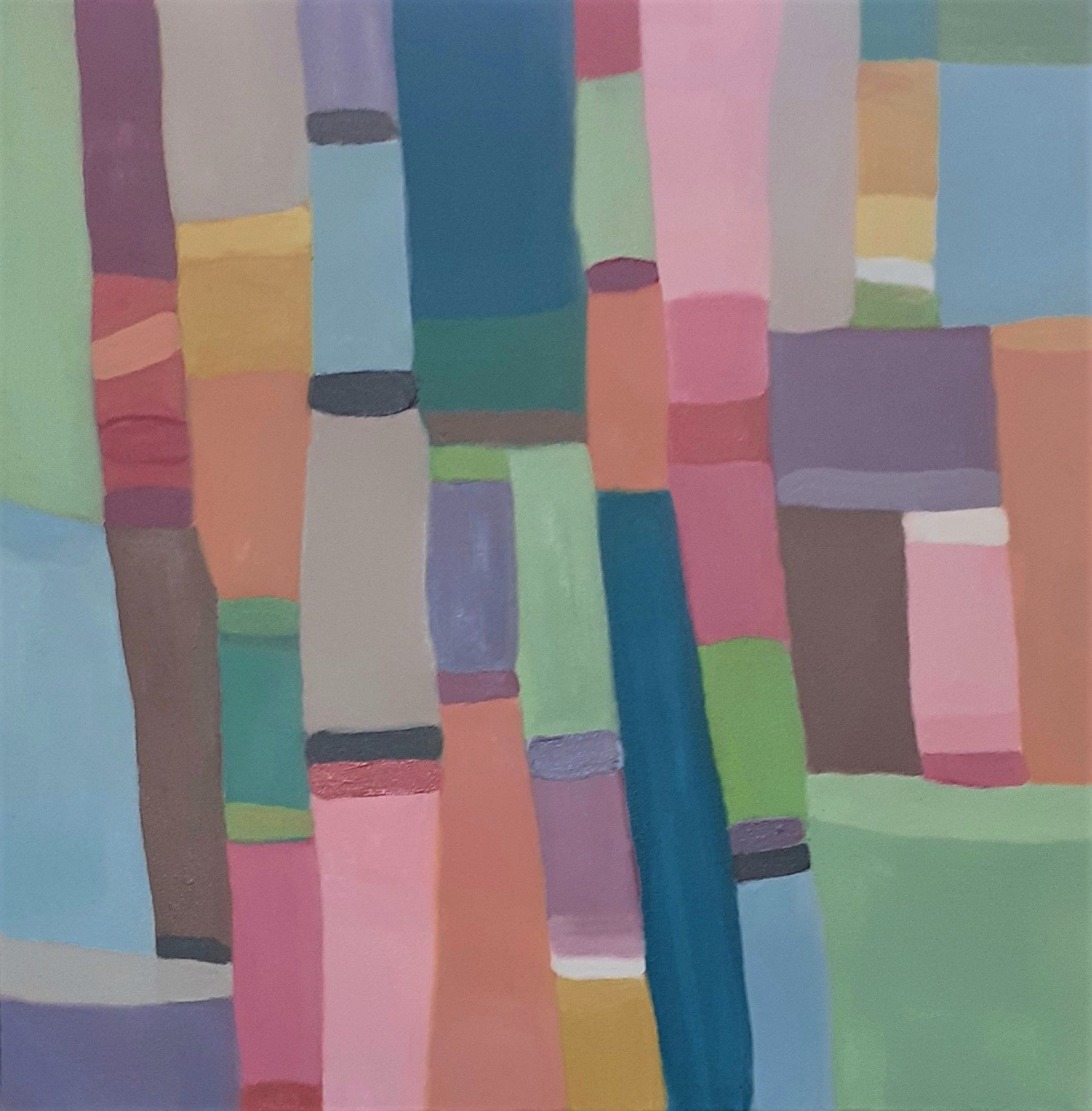 Colour Chart 2/ 2021/ Oil on canvas 60 x 60 x 3.8 cm
Flourish 2 / 2020
Acrylic on canvas. 60 x 60 x 3.8 cm
Flourish 4 / 2020 / Oil on canvas - 80 x 60 x 3,8 cm
Flourish 1 / 2020 / 60 x 60 x 3.8 cm